Features
Amazon Review Tool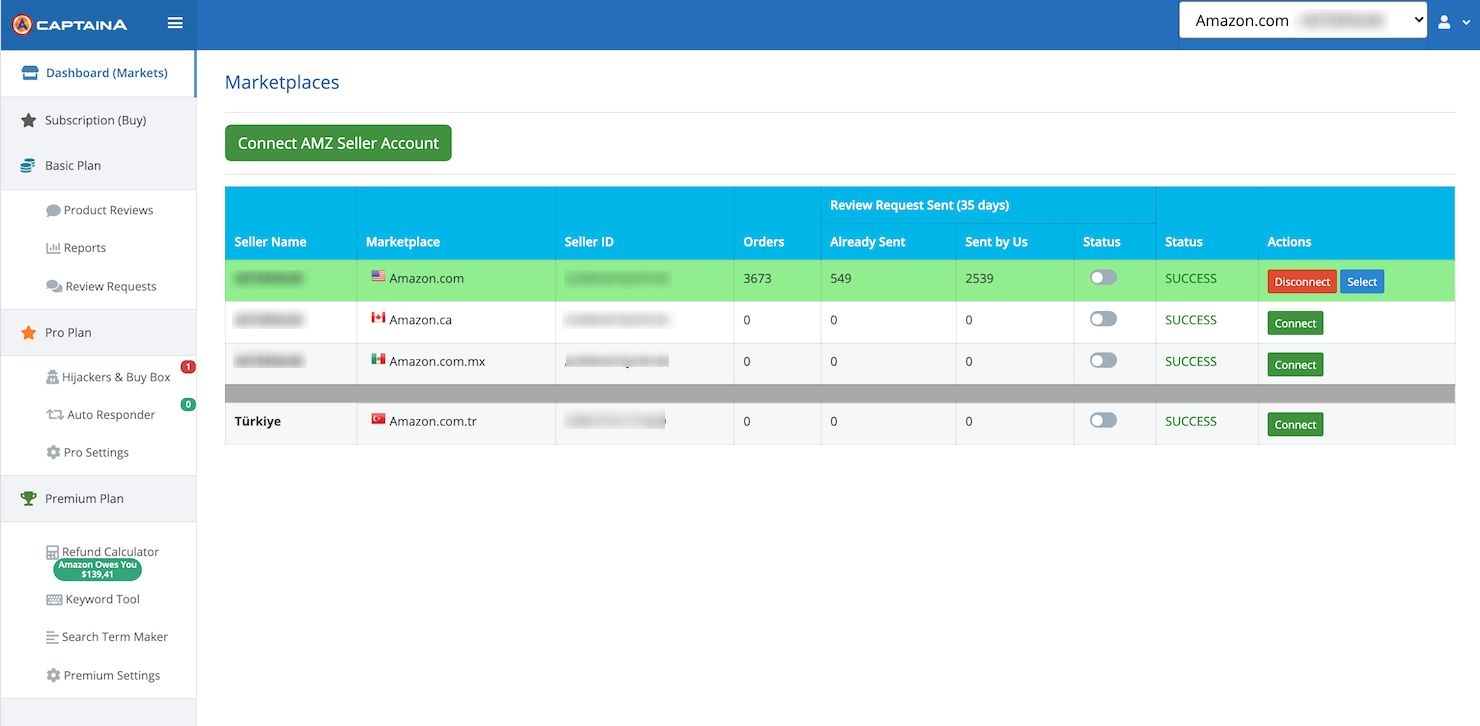 Auto Request Review
CaptainA automatically requests reviews in each of Amazon Manage Order page. Our software will do everything, you don't need to click any button
3X More Product Reviews
If CaptainA cannot request review since it is not eligible yet, it will check periodically and request review at the right time. You will not miss any review request opportunity. CaptainA Users get up to 3X more reviews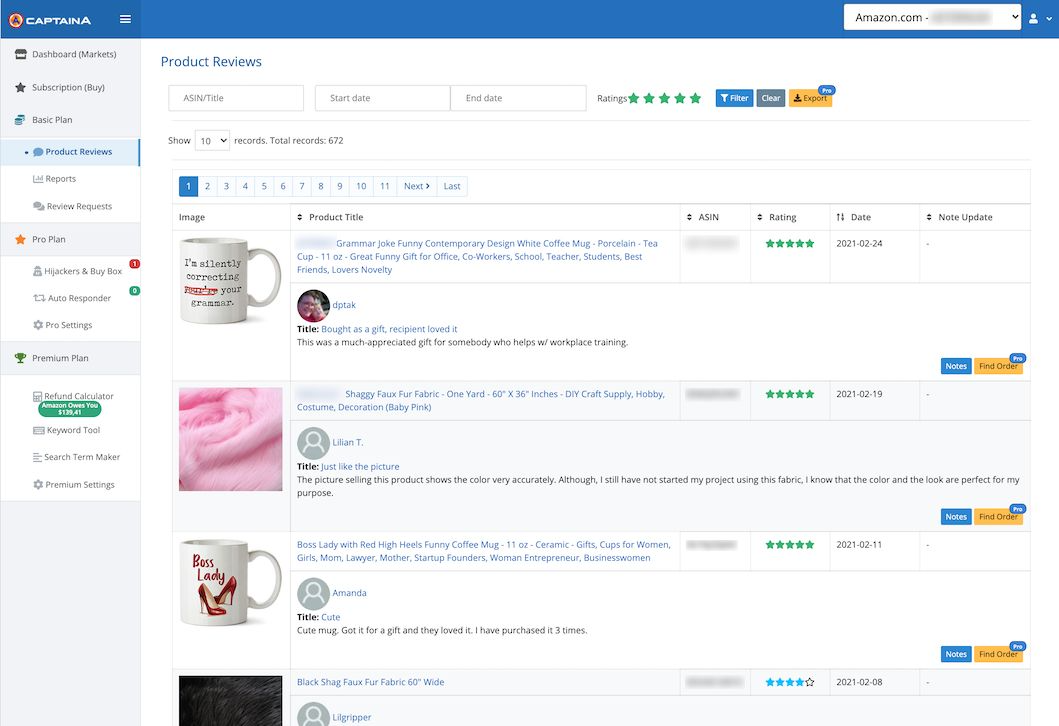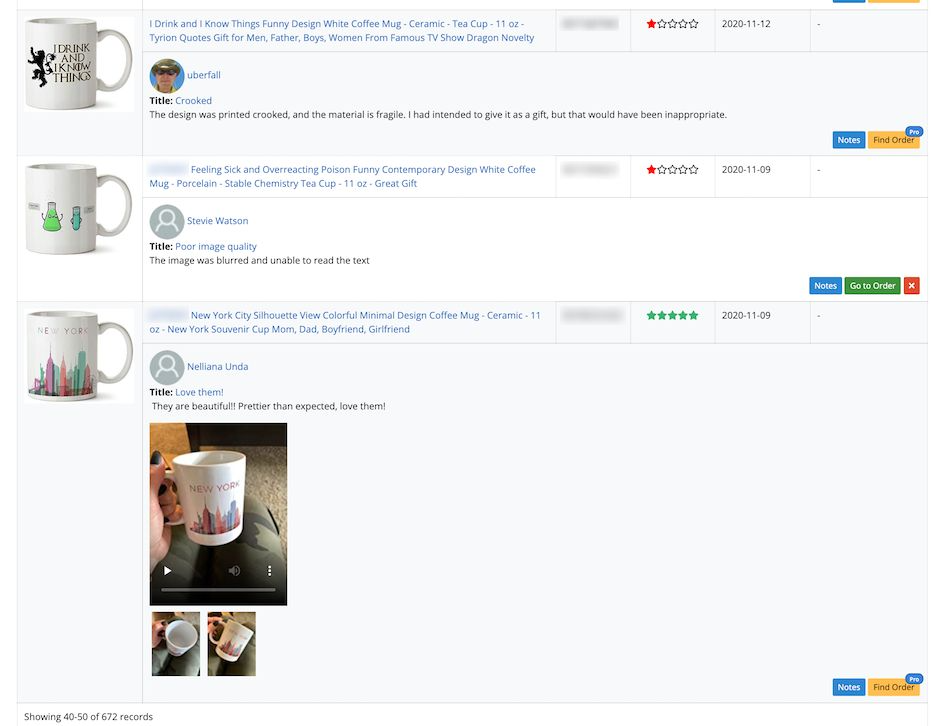 Track All Product Reviews
CaptainA tracks and shows all of your products' reviews. You can see the newest reviews, sort them or search by product title or ASIN
Works with all Amazon Marketplaces
CaptainA works for all marketplaces of Amazon in the World including US, Canada, Mexico, UK, Germany, Italy, France, Spain, Turkey, Japan, India, China, Australia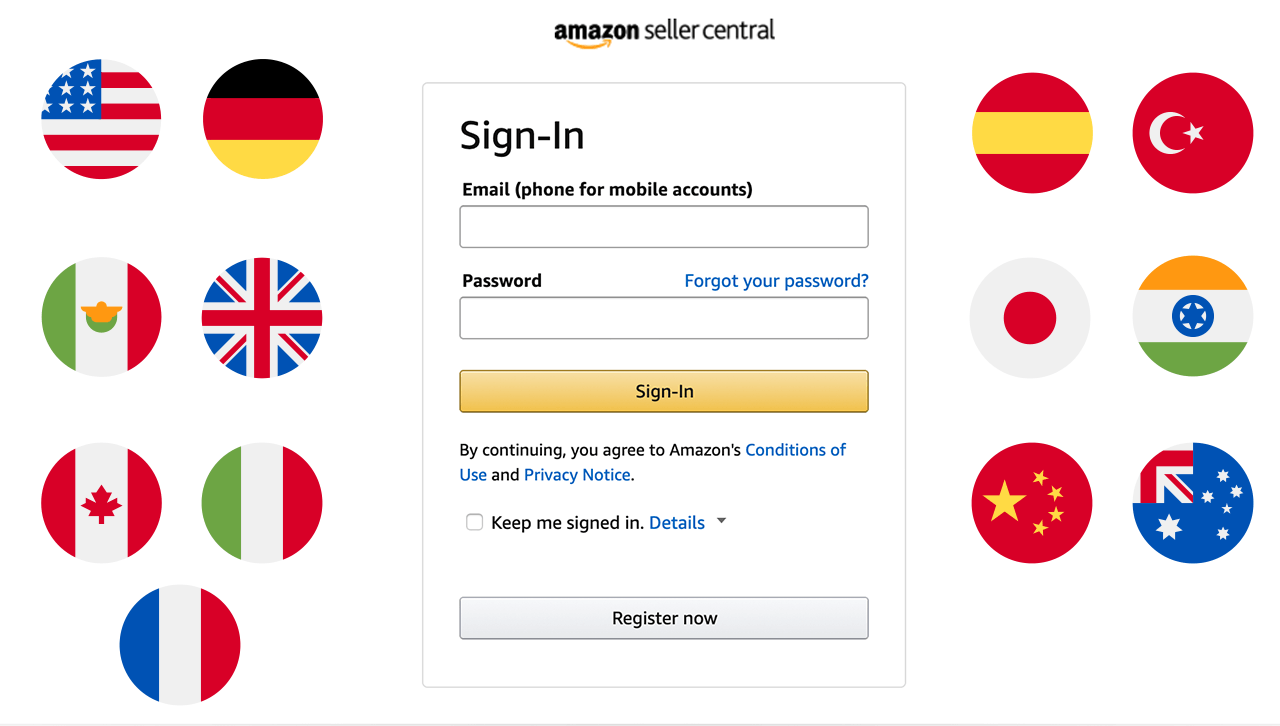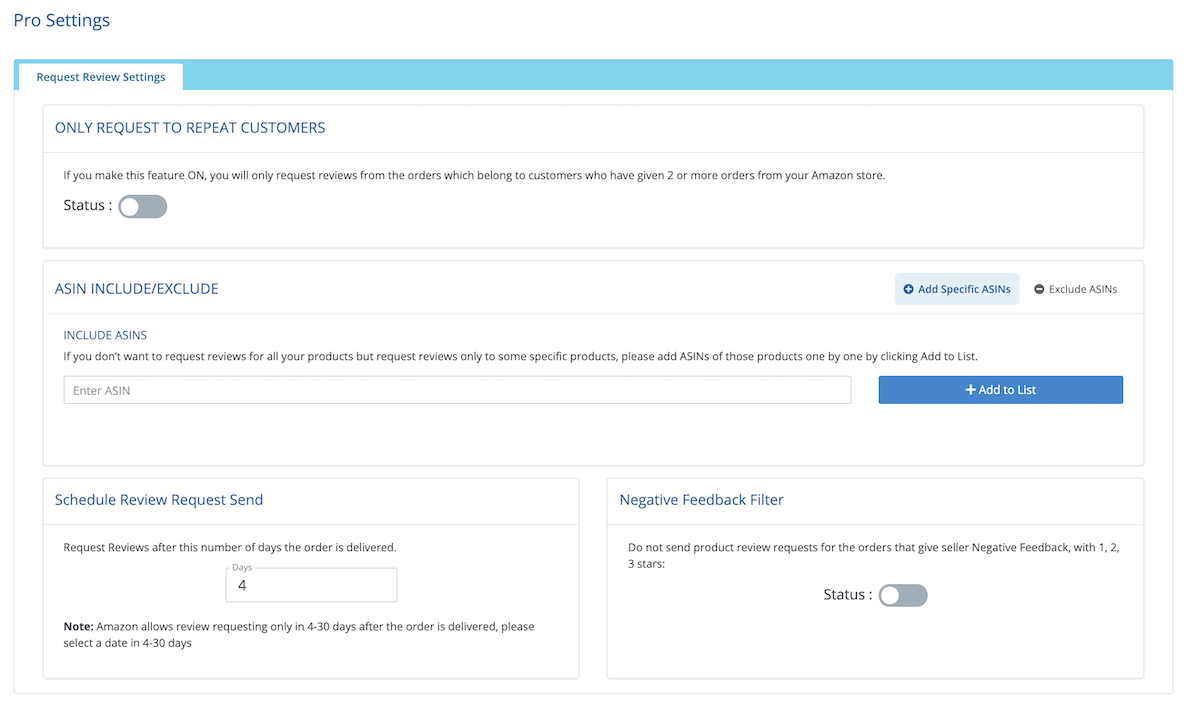 Advanced Settings & Reports
You can also select ASINs and only request reviews for that ASINs rather than requesting all of your products. You can request reviews from those who gave positive feedback. With advanced Report and Activity Log feature, you can see all activities for review requesting and new&existing all product reviews according to your selected time period.
Hijacker & Buy Box Status Tracker
CaptainA always tracks whether there is any hijacker in your listings and alerts you. You can also track your Buy Box status for each of your listings and CaptainA alerts you about the products If you lose Buy Box. You can search & filter all your listings for Hijacker & Buy Box Status for all marketplaces.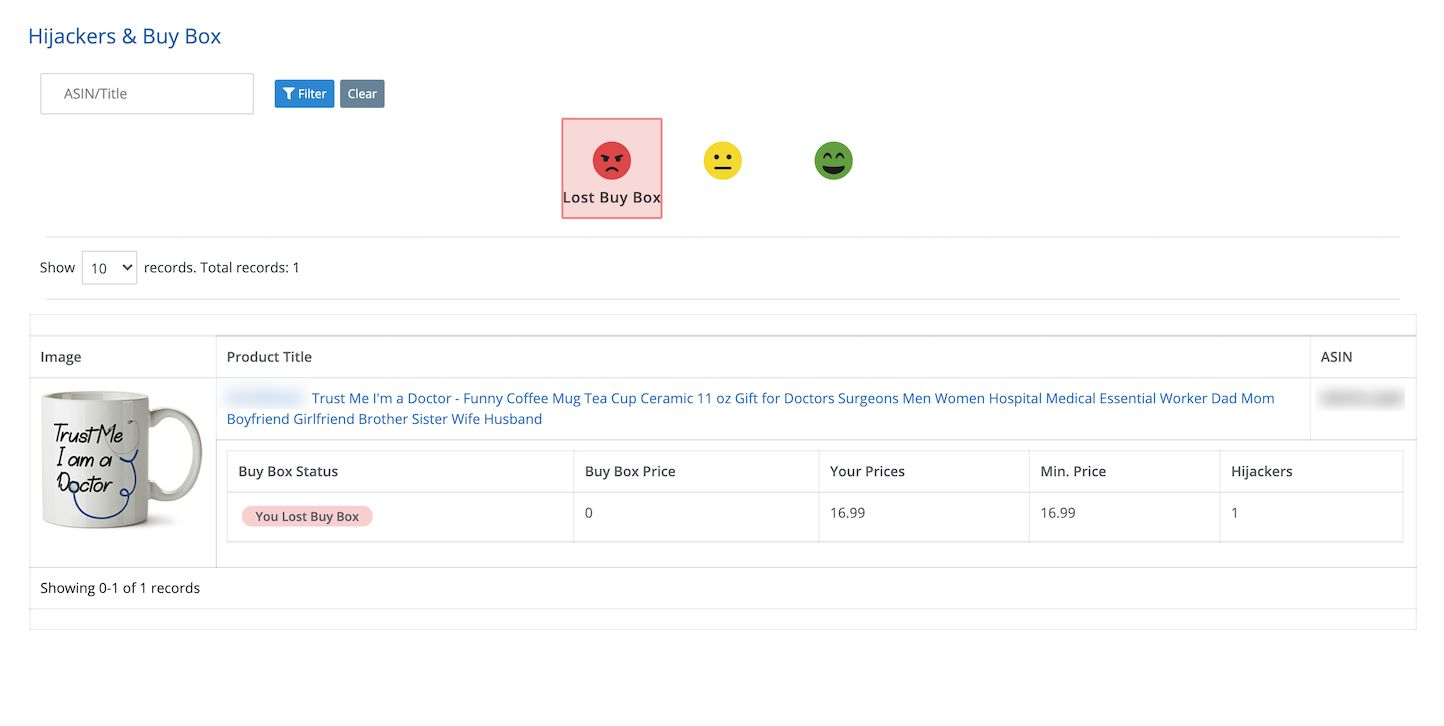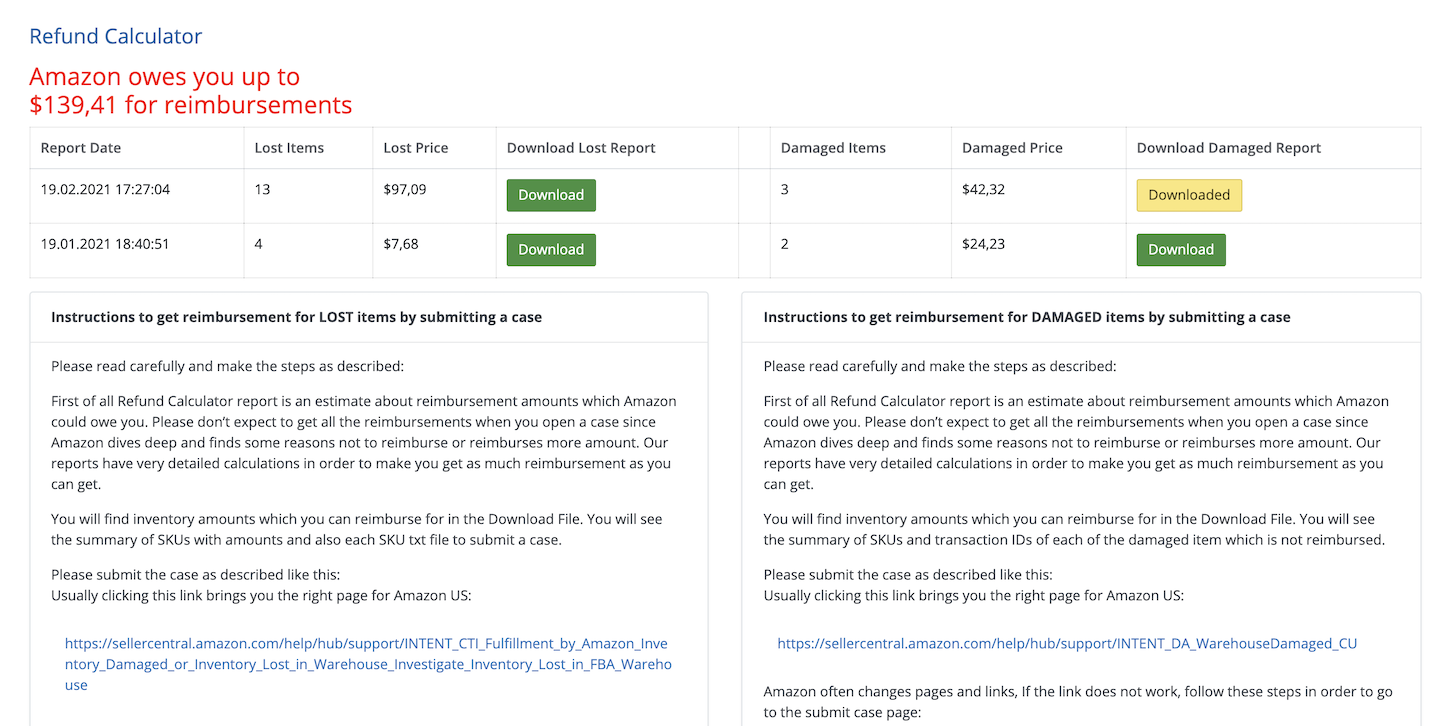 Refund Calculator
Find how much Amazon owes you. Get all lost & damaged inventory reimbursement automatically and easily.
FQA
Frequently Asked Questions
Contact with us if you don't find your questions answers
Do I need to click on Request Review button in each order page when I am using CaptainA?

No, you don't need to click manually anymore. CaptainA will do it automatically at the backside.

If my order is not delivered yet, does CaptainA request review?

No, Amazon only makes the review requesting in 4-30 days range after your order is delivered. CaptainA checks all of your orders regularly and request reviews on time.

Does CaptainA request reviews from refunded orders?

No. Since it is highly possible that you can get negative review from refunded order, CaptainA cancels review requesting for refunded orders immediately.

Can I see all of my product reviews?

Yes. Surprisingly there is no place in Amazon Seller Central to see all product reviews in 1 place. But we did it for you. You can see the newest reviews, sort them or search by product title or ASIN.

Is there any risk for suspension or any restriction from Amazon If I use CaptainA and make request reviewing automatically?

No, never. Amazon lets sellers to automate and use 3rd party tools to give service to its customers If they obey Terms of Service (TOS) like not directing customer to 3rd party website etc. CaptainA obeys strictly to all Amazon TOS. This is why thousands of CaptainA users use it safely.

Can I also send feedback requests with CaptainA?

Yes, when Amazon sends Review Requests, those emails have also feedback request too. So you will request both product reviews and seller feedback at the same time.
Contact
Get in Touch
Contact with us 7/24.
HALLEY SOFTWARE LLC
Address: 5555 W. 6 ST., UNIT 2202 LOS ANGELES 90036 United States